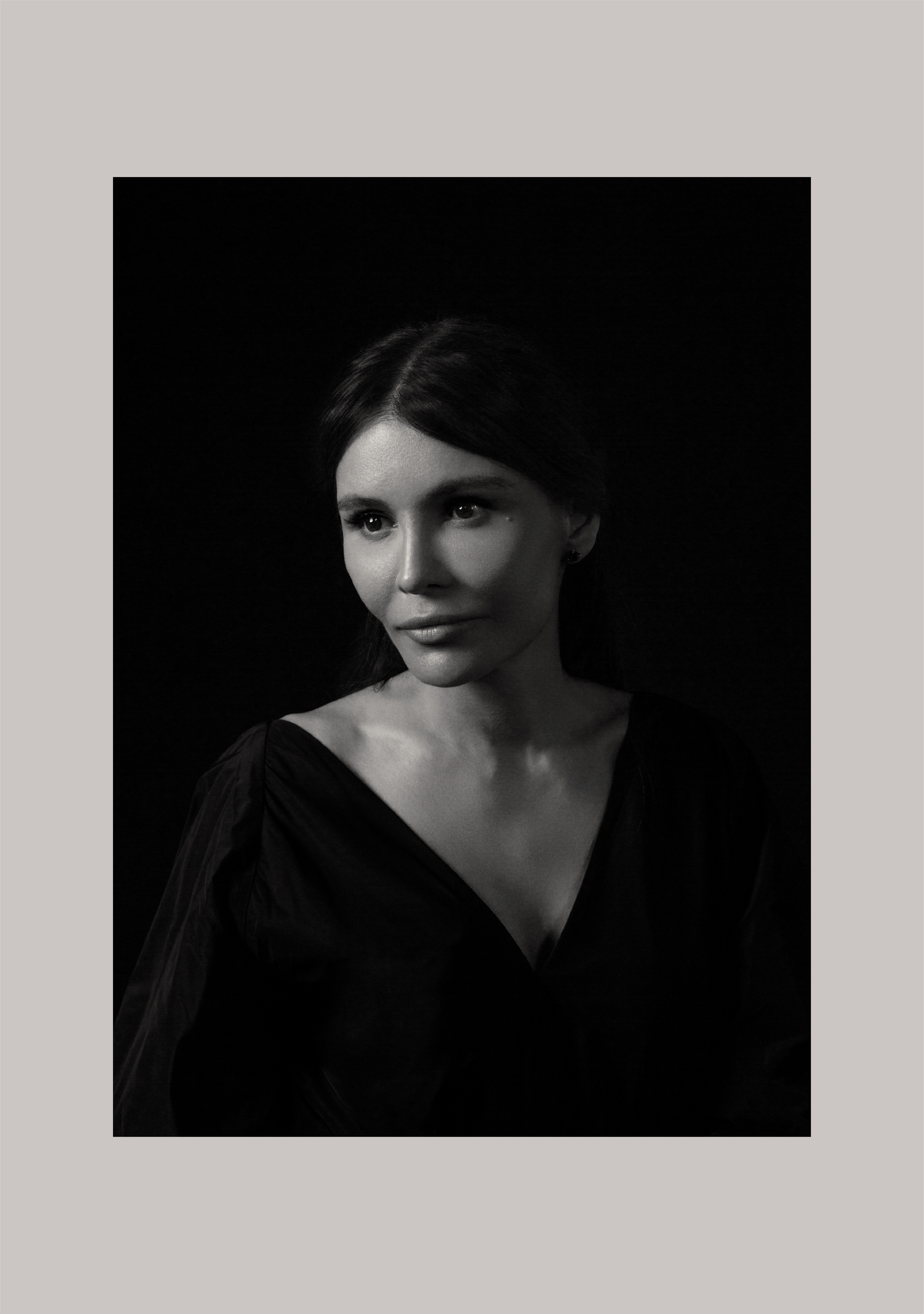 ---
Since founding The Harmonist Maison de Parfum in 2016, Lola Till has emerged as a singular voice within the wellness and beauty space, continually lending new purpose and possibility to the art of perfume. With a mission of empowering clients to strengthen their self-knowledge, the Los Angeles-based businesswoman and philanthropist creates each of her fragrances by drawing upon her longtime study of feng shui and its potential to bring physical, mental, and emotional balance. The first perfume line ever to translate the science of feng shui into the language of modern fragrance, the global luxury brand is both elegantly simple and profoundly elevated in its philosophy: by engaging our senses more fully and thoughtfully, we can find our way to greater happiness, fulfillment, and self-understanding.
Originally from Uzbekistan, Till felt compelled by an intense intellectual curiosity from an incredibly young age, and spent much of her childhood and adolescence exploring spiritual traditions and systems of thought across all eras and cultures. Her self-driven study eventually led her to feng shui, an age-old Chinese practice rooted in the belief that harmony and good health wholly depend on the optimal flow and balance of the five elements (water, fire, earth, wood, and metal). After earning a master's degree in international law from the University of World Economy and Diplomacy in Tashkent, Uzbekistan, and a doctorate in psychology from Tashkent State University, she relocated from her homeland for Paris, where her fascination with fragrance grew exponentially. From there, Till spent several years in Geneva along with her husband and three children, ultimately settling in L.A. where she soon launched The Harmonist.
In a perfect alignment of inspiration and ingenuity, Till conceptualized The Harmonist by merging her two greatest passions: the wisdom gained through persistent self-inquiry, and scent's extraordinary power to influence how we function and feel. For help in formulating the brand's debut collection, she found an incomparable collaborator in Guillaume Flavigny, a world-renowned and award-winning perfumer. As they developed the ten perfumes featured in The Harmonist's signature Yin Yang collection, Till and Flavigny sought out premium raw materials embodying the distinct qualities of feng shui's five elements—ingredients like oak are used in the making of wood fragrances, for instance, while ocean-sourced substances like seaweed are found in water scents. With its flagship store based in Paris, The Harmonist works with each client to determine which elements they most need to enhance, then selects the perfume representing the ideal blend of elements for balance and wellbeing.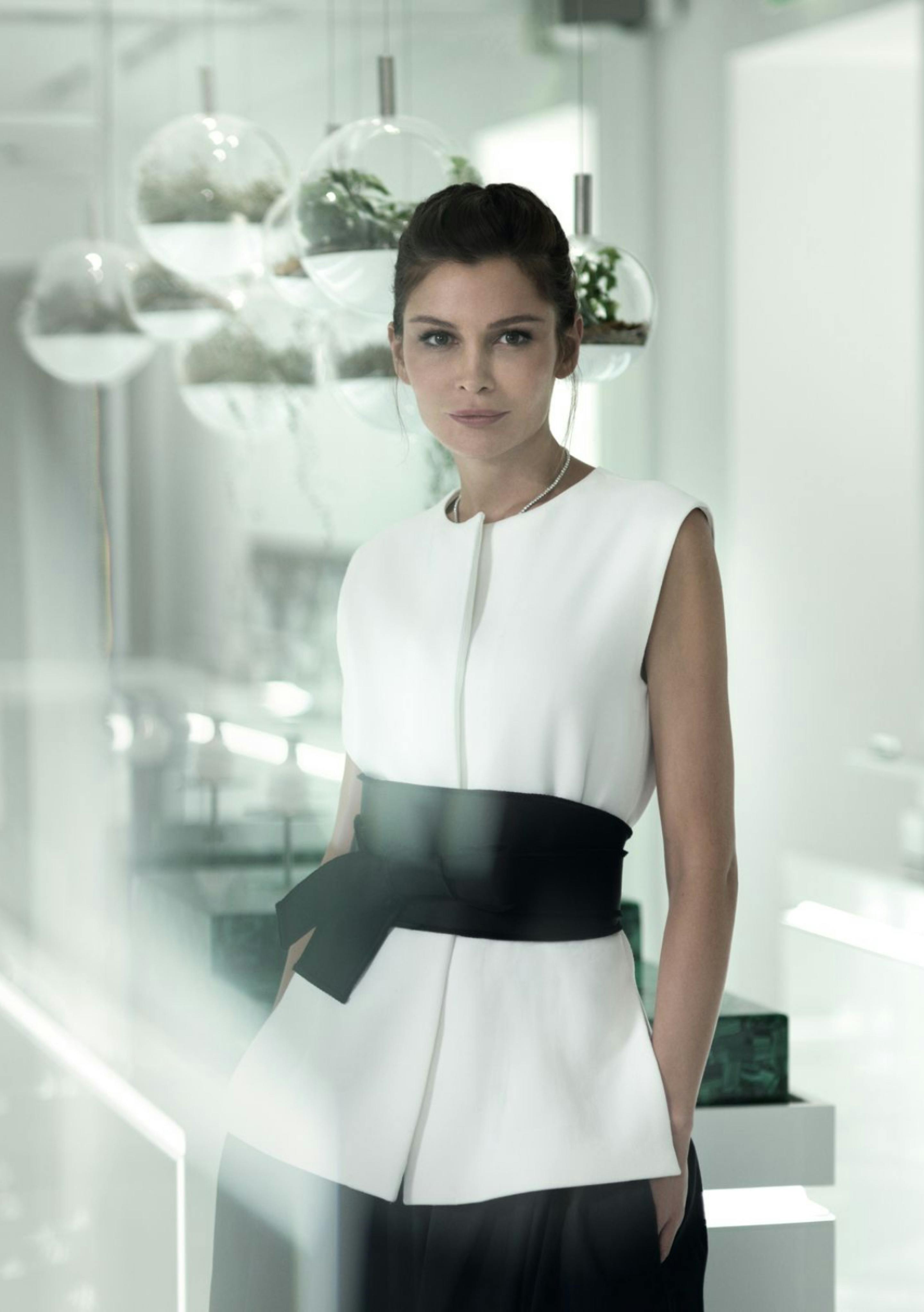 Over the past few years, Till has diversified her work in the wellness arena, in part by completing an apprenticeship at the Gaia School of Herbal Medicine & Earth Education.
She's recently authored her first book, a comprehensive self-care guide titled Be Your Own Harmonist. Awakening Your Inner Wisdom for Physical, Mental and Emotional Well-being. Published in September 2020, Be Your Own Harmonist shares the abundant insights Till has gleaned through her own personal journey, as well as extensive consultations with scientists and spiritual leaders on such matters as meditation and the merits of plant-based diet. The result is an innovative system for attaining optimal physical, emotional, and mental health, primarily by navigating the delicate interplay between those components.
As she's expanded her reach as a creator and entrepreneur, Till has proven firmly committed to leaving a positive imprint on the global community. Having previously served as Uzbekistan's ambassador to the United Nations Educational, Scientific and Cultural Organization, she's also the founder of the You Are Not Alone Foundation (a charity that provides homes and education to severely underprivileged children in Uzbekistan). At the same time, she's strived for sustainability in all of The Harmonist's operations, and in 2017 spearheaded the company's first charitable venture: an interactive art installation called The Droplet, designed to boost awareness of such issues as water scarcity and the urgency of protecting one of our planet's most crucial and increasingly endangered resources.
In one of The Harmonist's latest undertakings, Till recently launched the Prequel Collection, a pair of scents inspired by the opposing yet mutually dependent energies of yin and yang. To that end, the floral and resinous notes of Moon Glory channel the moon's mysterious yin energy, while Sun Force conjures the sun's powerful yang energy in its notes of citrus, rose, and exotic woods. As she moves forward with The Harmonist and all its endeavors, Lola Till remains passionately devoted to helping clients hone their intuition and acquire the self-knowledge that's so essential for living our best lives.